We are excited to have expanded our team to better serve our clientele, we believe you are only as strong as your collective parts, and we believe we have a great group of ladies to serve you.
Gail
Esthetician and Permanent Makeup Artist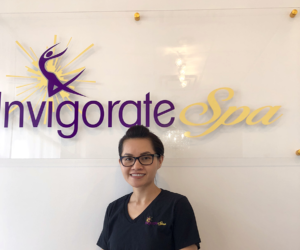 "I had very bad acne when I was a teenager, which got me into beauty industry in 2008 as an Esthetician.  I really enjoy helping my clients feel good about themselves, which makes me stay on top of the latest beauty trends. I opened Invigorate in 2014; we offer a variety of services and we welcome everyone. In my free time I love spending time with my family".
Destinee
Esthetician

"I am vegan and always prefer organic, natural, & cruelty-free products. So our line, Eminence, is one reason I am so passionate about our services.  My favorite service to give is a Dermaplaning Organic Facial.  Making people feel as beautiful on the outside as they are on the inside is just one of the many reasons I enjoy being an Esthetician so much."
Susan
Massage Therapist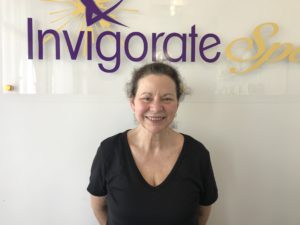 "I have been doing massage for ten years and have a passion for helping people achieve a sense of well-being.  I can apply as much pressure as you need in order to accommodate your preference.   I have two dogs that I spend my off time with and I enjoy watching tennis."
Amani
Front Desk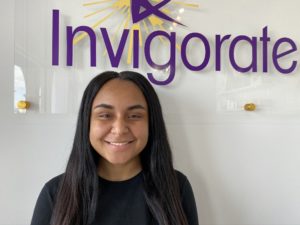 "I was born in Tuscaloosa, AL and raised in Indianapolis.  I spend a lot of time with my family or shopping.  I enjoy taking pictures and hanging out in my free time.  I have been working in Customer Service since I was 14.  I am very interested in skincare and would hope to become an esthetician soon."
Tristan
Front Desk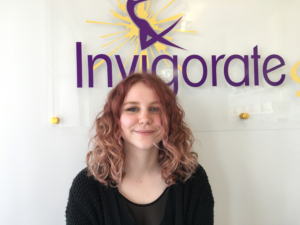 "I'm currently a college student and work part time at Invigorate.  I'm part of the guest services team here.  I love being able to socialize while being helpful.  I also love to draw and paint in my free time."