Why Gift Card is the best present for Christmas?
Gift cards make great, fail-proof presents because they give the recipient the freedom to choose their own gift. To be specific, beauty or day spa gift cards are also one of the best gifts to give out to your loved ones if you want to go the extra mile and give them a gift that will surely help them enjoy relaxation, pampering and beauty treats. Whether you like the electronic kind or prefer the printed version, here are more reasons why gift cards should be on your top gifts list.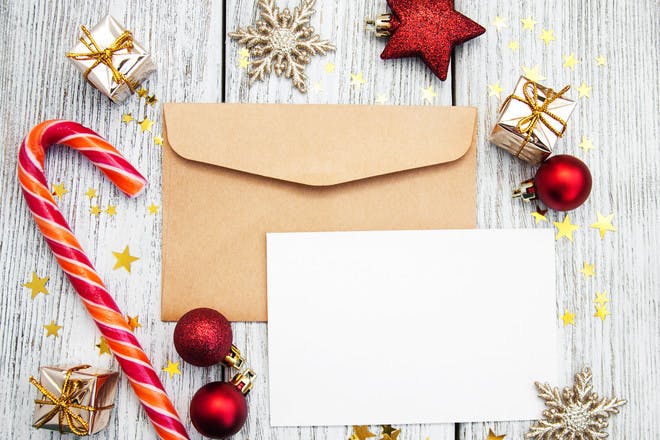 Why are gift cards the best gifts
You Can Easily Stay on Budget. With gift cards, you just decide on an amount and that's it.You don't have to worry about spending just a little bit more for something you see that would be "perfect" but outside your limit.
You can enjoy flexibility. Gift cards are flexible for the recipient, allowing him or her to choose what to buy. That flexibility also means that the recipient can choose an experience instead of a thing.
Save from gift wrapping. Wrapping gifts could be messy and tiring but not with gift cards. You can slip it into a beautiful holiday card and write a sincere note.
You Can Save with Discounted Gift Cards and Deals. You can save money by giving discounted gift cards.Look for discounted gift cards and deals from reputable sites.
PRO TIP: Invigorate Spa offers a "Buy $100 get $100" promo for their physical gift cards. You may visit their store to learn more about this amazing deal and how you can avail it.
Easier but still has the element of thoughtfulness. No one is ever disappointed to receive a gift card. Add a personal touch with a handwritten note and be choosy about where you get the gift card, and it will feel like a very personal gift.
Invigorate Spa E-Gift Cards
What is this: This is an electronic gift card that you can easily send to your loved ones. The e-gift card can be used to purchase any product in the Invigorate Spa online store or in spa purchases.
How much is the cost: The e-gift card price starts at $50 but you may customize the amount depending on your preference.
Where to purchase: You may go to https://squareup.com/gift/CT6PXHD11GZ85/order\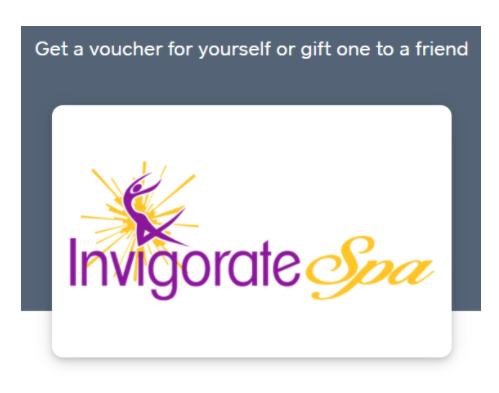 Invigorate Spa Physical Gift Cards
What is this: This is a physical gift card that you can give to your friend or loved ones. This can be used for online store and in-spa purchases of products or any service.
How much is the cost: You can customize the amount of your gift card
Where to purchase: The physical gift cards can only be availed in spa and are currently not available in their online store. You may visit their spa at 4825 E 96th St Ste 500 Indianapolis, IN
You may view the services that you can avail using your gift card here.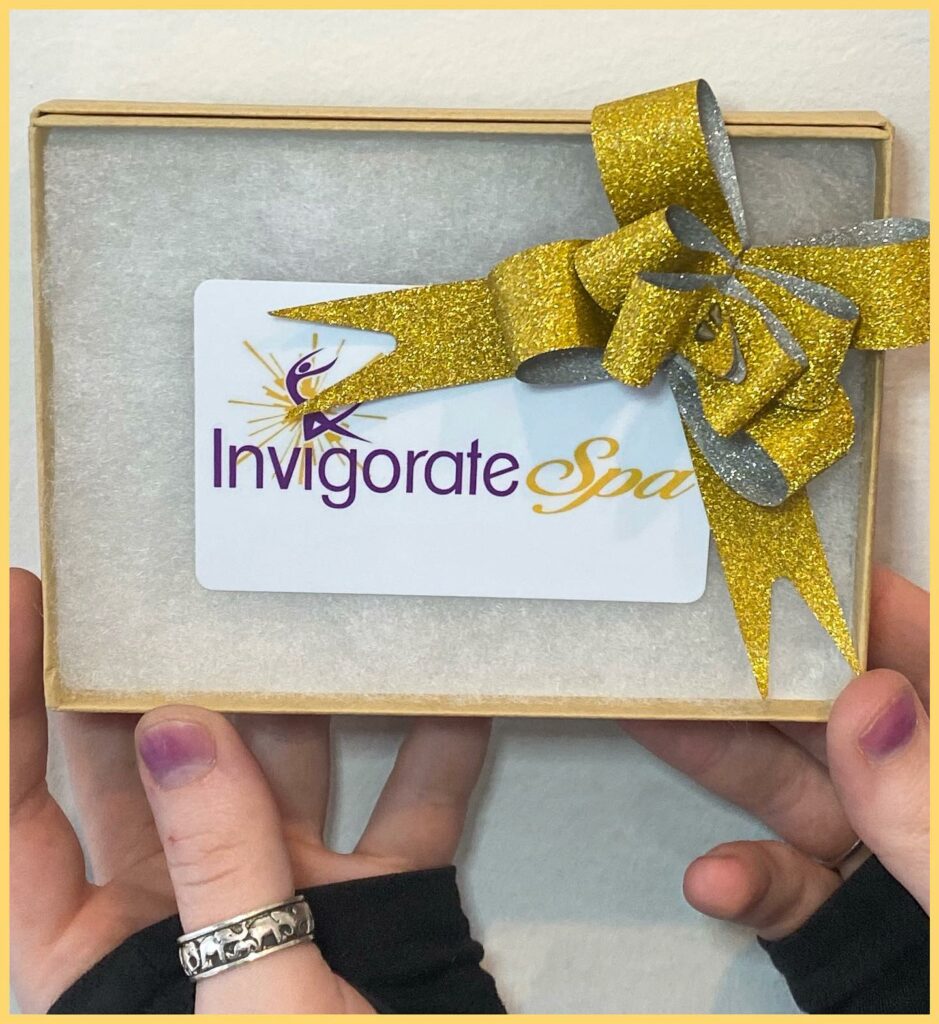 You may visit Invigorate Spa's website here to learn more.