When it's Dark Down There: Reasons why Skin Around Intimate Parts of your Body Are Darker than the Rest
You may have noticed that your intimate areas are a little darker than the rest of the body. Though this sometimes can be a cause of concern for some of us, don't panic because we are here to decode the common reasons why darkening happens.
1. Friction
Excessive rubbing in one area causes discoloration and inflammation to the skin, which is known as hyper-friction. Over time this ongoing process deteriorates the epidermis causing the skin to become hard and dark. Also, very tight clothing can also cause darkness, especially in parts where the body parts are being rubbed together such as the underarm and thighs.
2. Hormonal changes
Hormonal changes can affect melanin and the color of our skin. For example, due to severe hormonal changes in pregnant women, somebody parts tend to get darker during pregnancy.
3. Frequent Sweating
The waste products found in sweat can change the skin's color and texture over time.
4. Age
As we get older, the skin does not only change in elasticity and texture but in color, as well. This can cause certain areas of the body to darken.
5. Ventilation
Since our intimate areas are our most private body parts, we cover them with fabric all the time, every day. Doing this does not allow much air to pass through our genitals which can also cause our skin color to change.
6. Shaving
Shaving with a razor can sometimes lead to irritation of the dermis, activating the melanin cells, and that in turn may cause skin darkening. Also, using shaving creams can also cause darkening due to the many chemicals that can be found in the cream.
The Invigorate Spa Intimate Brightening Service
The good thing is, Invigorate Spa now offers services that can help you brighten your intimate areas. It is very safe as each service/treatment is designed for intimate areas which are normally very sensitive.

Another good news is, you can score the new service at 50% off this March, as a special introductory price!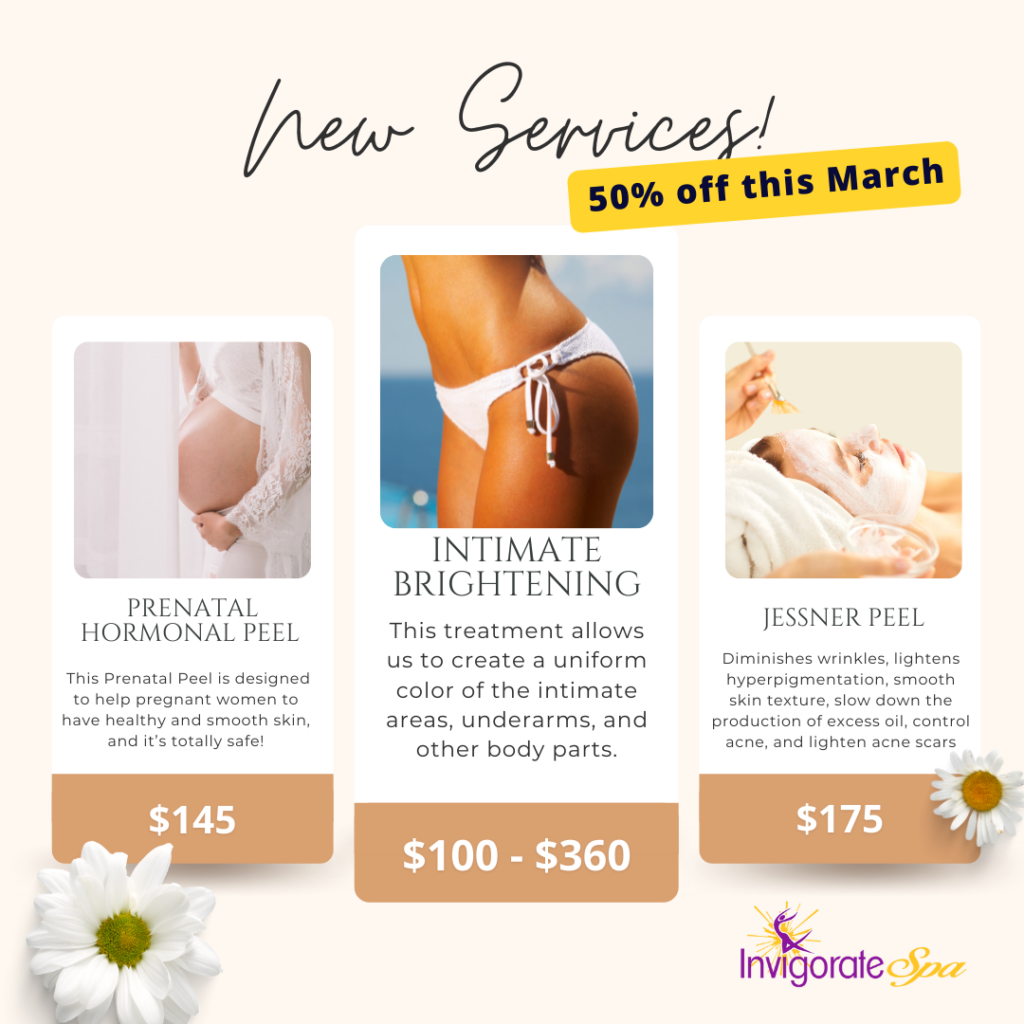 Click here to learn how Invigorate Spa's Intimate Brightening Services can help you, what type of services are there, and how much it will cost you. (Don't forget that all services are at 50% off)