Eye Cream 101: Things you should need to know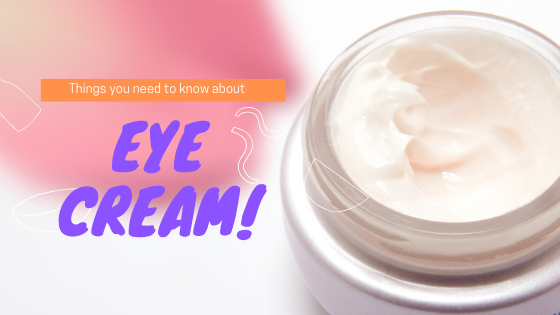 This magical product has a lot to offer. Our skin around our eyes is extra delicate that's why we should put more extra effort as well in taking care of it.
Here are the things that you should need to know about eye cream and how to use it properly (including tips and tricks *wink)
It's never too early to start using eye cream.
Whatever facial expression we do, we force our eye area to crease, and this will eventually lead to wrinkles and fine lines forming around the area. And because prevention is key, it is never too early to start using it.
The best way to apply it is with your ring finger.
Why? The ring fingers are the "weakest" ones, making them the most suitable ones to use on the most sensitive area of your face. Tap your eye cream on your under eye area, beginning from the inner corner working your way outwards.
You need it twice a day.
Use two different eye creams for best results: a lighter one in the morning and a thicker one at night.
Chill it in the fridge.
Patting on cold eye cream will help soothe your tired and puffy under eye area.
Mix it with your concealer. (this is a trick!)
Mix a bit of eye cream with your under eye concealer for it to apply more smoothly. Doing this trick will also help prevent your concealer from creasing.
Be sure to always read the ingredient list.
Again, because the area is so sensitive, you have to be careful about the eye creams that you use.
Extra Tip: Choose organic products as much as possible
Again, for the nth time, skin around the eye area is so delicate and sensitive so you need to be really cautious in applying products. Organic skin care products are highly recommended as they are toxin and chemical-free. They work well with your skin with no side effects and risk of irritations.
You may check some best-seller, 100% organic eye creams, and eye care products here.